Four veteran journalists have been named the latest recipients of the McGraw Fellowship for Business Journalism. Each of the winning projects will receive a grant of up to $15,000.
The new Fall 2022 McGraw Fellows will explore subjects ranging from the challenges the US faces as it transitions to new climate technology and cleaner forms of energy, to the impact of an alleged Ponzi scheme that rippled through the Haitian-American community during the pandemic.
The McGraw Fellowships, an initiative of the Harold W. McGraw, Jr. Center for Business Journalism at the Craig Newmark Graduate School of Journalism at the City University of New York, were created in 2014 to support ambitious coverage of critical issues related to the global economy, finance and business. The Fellowships – awarded twice a year – enable experienced journalists to produce deeply reported works of investigative or enterprise journalism that "Follows the Money."
The first McGraw Fellows were named in July 2014; more than 60 journalists have since won McGraw Fellowships. Roughly 90 journalists working across a wide array of subjects applied for the latest round of the Fellowships. In addition to financial backing, the McGraw Center provides Fellows with editorial guidance and assistance in placing their stories with media outlets.
The winners were selected through a competitive process. The next deadline to apply will be March 31, 2023. For more information, please consult the main McGraw Fellowship page and our FAQ. You'll find examples of our previous Fellows' published work on our Fellowship Stories page.
The new McGraw Fellows for Fall 2022 are:
Dieu-Nalio Chery
A freelance Haitian photojournalist now based in New York City, Chery plans to document the gentrification taking place in Florida's Little Haiti community and the challenges faced by community members working to protect the distinctive culture that has developed there. Through a photo essay with extensive text, he will examine the economic and racial forces that are driving this gentrification during his Fellowship.
Chery began his journalism career in 2004 as a freelance news photographer with local agency Alerte Haiti before joining the Associated Press as a photojournalist in 2010. A finalist for the 2020 Pulitzer Prize in breaking news photography, Chery was awarded the Robert Capa Gold Medal from the Overseas Press Club in 2019 for his photos covering the political crisis, violent upheaval, and human rights abuses in Haiti. Chery's work has also been recognized by Pictures of the Year International, Best of Photojournalism, and the Atlanta Photojournalism seminar. He was a Magnum Foundation Human Rights fellow in 2015. Many of his images have become iconic records of Haiti in the 21st century. He currently works as a freelance photographer for The New York Times, Reuters, and The Associated Press.
Nithin Coca
An independent Indian-American journalist who splits his time between Tokyo and Oakland, CA, Coca will report on the potential social and environmental impacts of growing demand for high-risk tropical ingredients used in plant-based meat products.
Coca focuses on longform and investigative reporting on cross-border issues, particularly in Asia. He has done in-depth reporting on climate, environment, and supply chains across the region for outlets including Financial Times, Mongabay, Ensia, Yale E360, China Dialogue, The Nation and Engadget. Coca received his BA in Communication from the University of Southern California, and a Masters in International Affairs from Columbia University.
Joe Fassler
An independent journalist based in Denver, Fassler will cover the lucrative world of climate tech and its potential to deliver on environmental promises during his Fellowship.
Fassler's food and environmental journalism—which appears or is forthcoming in venues like Bloomberg Businessweek, The Atlantic, The Guardian, and The Best American Food Writing—has been supported by the Ted Scripps Fellowship in Environmental Journalism and the 11th Hour Food and Farming Fellowship. In his former role as deputy editor of The Counter, stories he edited won a James Beard Media Award, appeared twice in Best American Food Writing, and netted multiple awards from the Society of Business Editing and Writing. He's also author of Light the Dark: Writers on Creativity, Inspiration, and the Artistic Process, and the forthcoming novel The Sky Was Ours, to be published by Penguin in 2024.
Macollvie J. Neel 
Neel, the executive editor of The Haitian Times, will explore the impact of an alleged crypto scam targeting Haitian-Americans that unfolded during the pandemic.
Neel is a Brooklyn-based journalist and communications consultant whose work aims to elevate underrepresented voices in media spaces and workplaces. At the Haitian Times, she leads story development, coaches reporters to bring forward the nuanced experiences of Haitians, and frequently provides commentary about Haiti and Haitians on such mainstream outlets as NBC, CBS and NPR. Neel also contributes stories rooted in her journey as a writer, consultant and entrepreneur to other media, including Business Insider.
In her consulting roles, Neel develops content and communication plans on DEI and other issues for Fortune 500 companies and individuals, using business and leadership skills honed while in senior positions at Disney, MetLife, and Mercer. Her forthcoming book, Write for Success, provides essential scripts every professional needs on the job to manage their career.
Lois Parshley
A freelance investigative journalist, Parshley will explore the future of American oil and gas development and its regulation in Alaska.
Parshley's wide-ranging reporting on science and geopolitics has been published in The New York Times, Harper's Magazine, The Atlantic, National Geographic, Bloomberg Businessweek, and Wired, among others. She was a finalist in 2022 for the American Society of Magazine Editors' Public Interest award and has won numerous other awards for her work, including the Mirror Award for excellence in media industry reporting and the Bricker Award for Science Writing in Medicine for her career-long coverage of health inequities.
Anita Raghavan
Raghavan, the principal owner of Holland Circle Corp., will report on the intersection of private equity and healthcare through her Fellowship. She is a freelance financial journalist,
A former European bureau chief for Forbes whose work has appeared in The New York Times, The Information, The Los Angeles Times, HuffPost and CNN.com, Raghavan also spent nearly two decades at The Wall Street Journal, where she won awards from the Overseas Press Club and the New York Press Club for her business reporting. She is the author of a critically-acclaimed book, "The Billionaire's Apprentice: The Rise of the Indian-American Elite and the Fall of the Galleon Hedge Fund," which chronicles the fall of the three-time chairman of consulting firm McKinsey & Co. following charges of insider trading. The book was named one of the "100 Notable Books of 2013" by The New York Times.
Elizabeth Weise
A San Francisco-based national correspondent for USA Today, Weise will explore the challenges facing the US as it attempts to increase wind and solar power from 13% of electricity production today to 90% by 2050.
Weise currently writes about climate change and the energy transition for USA Today. A 25-year veteran of the paper, she previously covered such areas as the creation of the COVID-19 vaccines, cybersecurity, science and agriculture. She was a John S. Knight fellow at Stanford University, where she studied biotechnology. Prior to USA Today, she reported for the Associated Press and worked at Seattle's NPR outlet.
Dan Weissmann
The founder and host of An Arm and a Leg, a popular podcast about the cost of health care produced in partnership with Kaiser Health News, Weissmann will investigate players behind the wave of lawsuits that hospitals have filed against indigent patients over unpaid bills.
Prior to creating An Arm and a Leg in 2018, Weissmann was a staff reporter for public radio's Marketplace and Chicago's WBEZ. His reporting has appeared on Planet Money, Reveal, 99 Percent Invisible, Code Switch, Latino USA, and NPR's news shows Morning Edition and All Things Considered.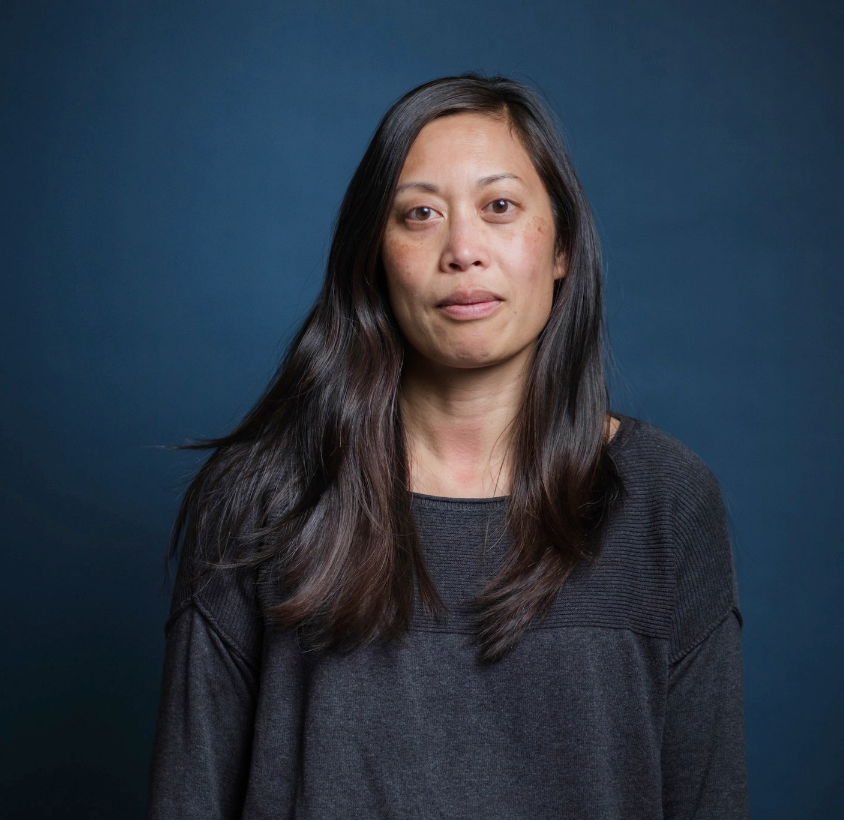 Bernice Yeung
Bernice Yeung
The managing editor of the Investigative Reporting Program at the UC Berkeley Graduate School of Journalism, Yeung will report on attempts to hold corporations responsible for human trafficking.
Before joining the Berkeley Journalism staff, she was a reporter for ProPublica and Reveal from The Center for Investigative Reporting, where she frequently covered vulnerable populations in the workforce, such as low-wage and immigrant workers. The collaborative reporting she has done as part of various investigative teams has been honored with a National Press Club Award, a George Polk Award, an Alfred I. duPont-Columbia University Award and a Robert F. Kennedy Journalism Award. Her book, In a Day's Work: The Fight to End Sexual Violence Against America's Most Vulnerable Workers was awarded the PEN America/John Galbraith Award for Nonfiction and was a finalist for the 2019 Pulitzer Prize.